by Jess Fink
WARNING: Chester 5,000, XYV is very much
NSFW
. The comic is arguably pornographic and unarguably sexually explicit.
And by sexually explicit I mean graphic visual depictions including both a human penis and a robot penis in the same human vagina (not simultaneously, as of this posting).
However, the comic is also cleverly written and very well drawn.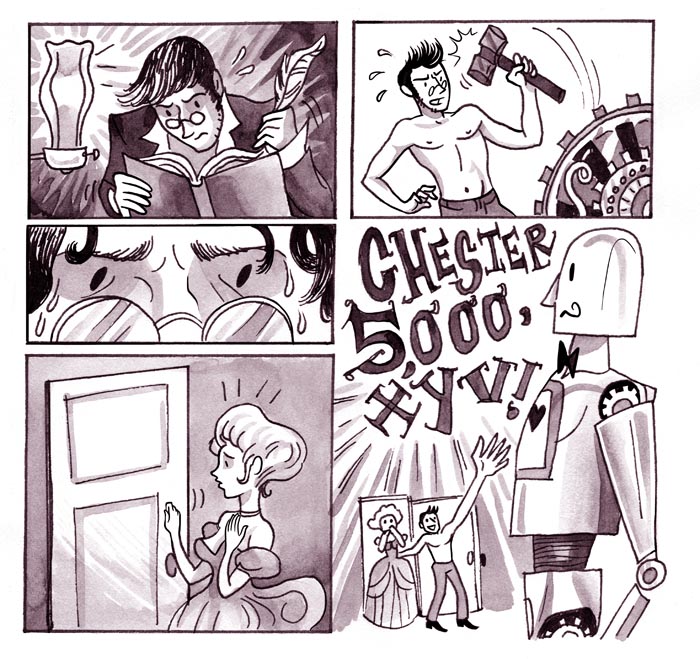 You have been warned.
If you don't mind graphic sexual images,
continue to the wonderful comic Chester 5,000, XYV!